iTunes link:
Germ Tactic Lite for iPhone, iPod touch, and iPad on the iTunes App Store
iPad version link:
Germ Tactic HD for iPad on the iTunes App Store
Youtube link:
YouTube - iPhone latest strategic game - Germ Tactic
GERM TACTIC is easy to play. You will know how the germ spread and soon enjoy the process because it is very interesting to control the germ how to defend, how to offend, just with a finger. Think a tactic, then you can win easily.
You will be shocked when you know how fast the germ can spread. Play GERM TACTIC. Feel like you are the germ! You will see how intense the fighting is. And you will sure be amazed by these little germ! Can you imagine, every second, everywhere, there are fightings beside you!!
Screenshots: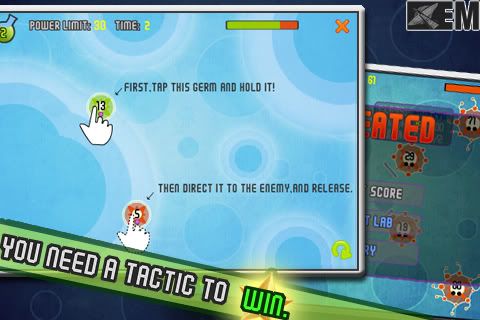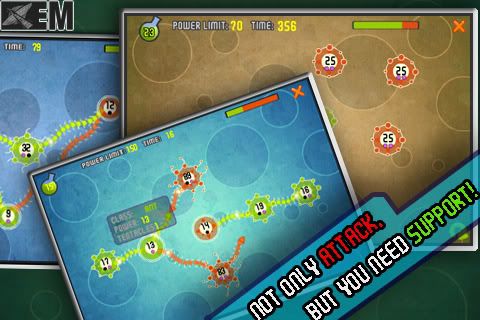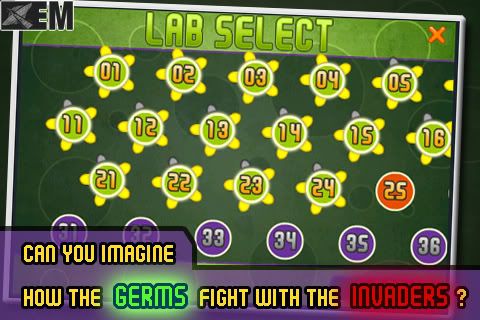 What is a great Tactic??
A total attack? Defence like a wall? Different situations, you need different tactics. See the Situation, Move it! Not only Attack, but you need Support!
Look at the features of GERM TACTIC:
※ Seeing how the germs invading and you can stop it with your tactic
※ Well designed levels calls for your tactics!
※ 40 challenging levels of gameplay
※ Smooth as silk game control
※ Easy to play, even for beginners
※ Tons of surprises!
※ More funny and popular elements added often with frequent updates